Summary of Services
The Centre admits patients who need financial aid and who are from the grass-root to receive long-term haemodialysis treatment. In addition, our Centre also provides visitors from overseas with short-term haemodialysis service.




Our professional team includes nephrology specialists and nurses, whose service is comparable with that offered at hospitals. The medical team devises personalised haemodialysis plan taking into account their individual needs, and provides advice on diet, drive pipe care and complication prevention to patients and their family members.




The Centre is equipped with an isolated room, enabling patients prone to infection or patients who need isolation to receive haemodialysis treatment individually.




The operation hours of the Centre is 7:00 a.m. to 6:00 p.m. (appointment for treatment is required and should be made before 3:00 p.m.). The Centre opens on public holidays but is closed on Sundays. The serving hour may be extended according to its demand and as necessary.




The Centre welcomes referrals from nephrologists for appointments of haemodialysis dialysis.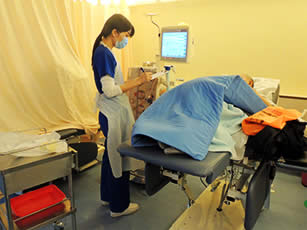 Our professional nurse is carefully following up on the patient's progress.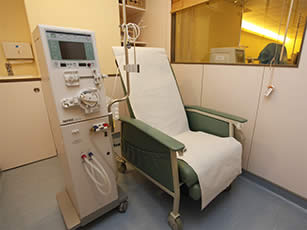 An individual treatment room is available for patients prone to infection.